Gift Voucher - Pool Dive Experience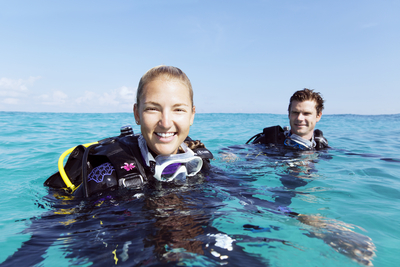 Location: Mooloolaba, QLD
Product code: PWKA2E
A pool experience is beneficial for the following reasons because it ensures you:

Feel comfortable and safe breathing underwater and using scuba diving equipment
Feel comfortable and confident completing the fundamental skills that you will be taught and required to demonstrate in your learn to dive course
Feel comfortable and safe equalizing the pressure in your ears
Have fun scuba diving. If you are not, what's the point in learning to dive?!
SHOULD YOU BUY A POOL EXPERIENCE GIFT VOUCHER?
This is a must for anyone who would like to learn to dive with Scuba World, but does not feel comfortable in the water, or is a little nervous about scuba diving or just not sure if scuba diving is for them.